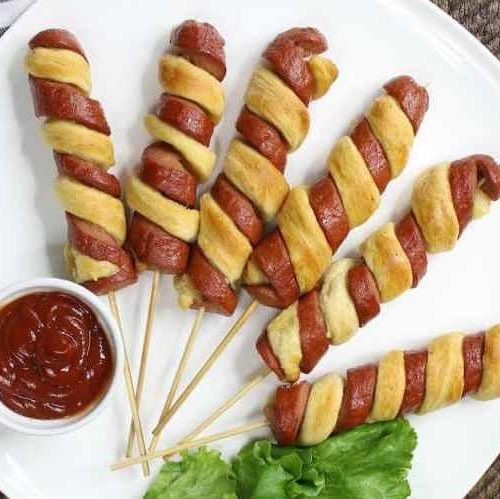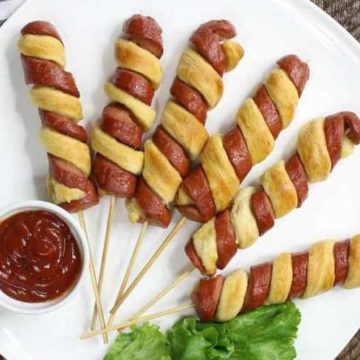 Crescent Roll Hot Dogs
Crescent
Roll
Hot Dogs
with a twist for a fun appetizer everyone will love, kids included! Served with your favorite dipping sauce, these
crescent
dogs are fabulous for parties, game days, and birthdays. You only need 3 ingredients:
hot dogs
,
crescent
rolls, and egg wash.
Ingredients
Instructions
Cut each

hot dog

in half width-wide into approx. 2-inch (5 cm) pieces).

Then gently pull the

hot dog

down to make the slit into a 3/4-inch (2 cm) gap (refer to video).

Bake for 15-20 minutes or until golden brown.

Serve with optional dipping sauce and enjoy!