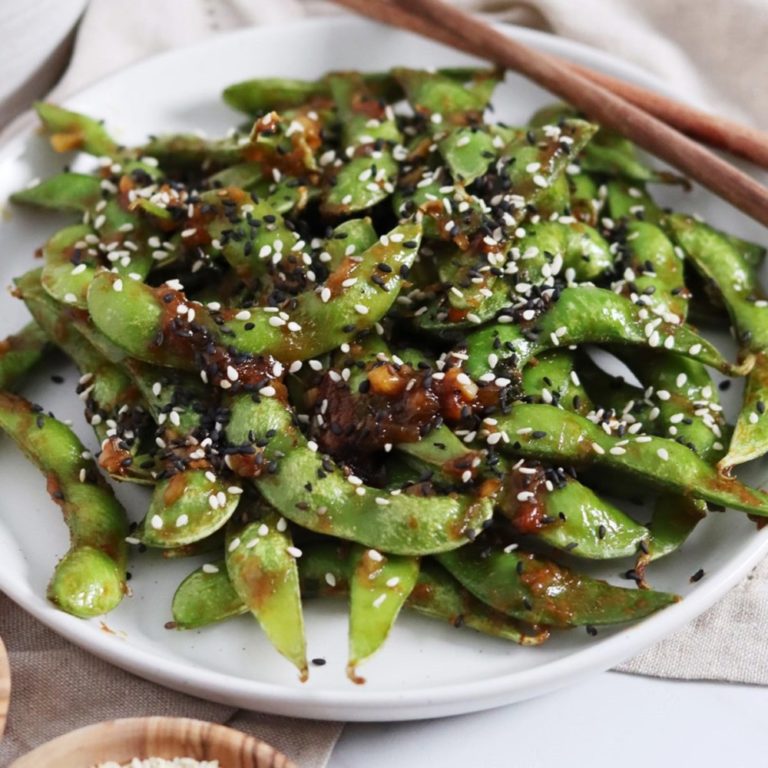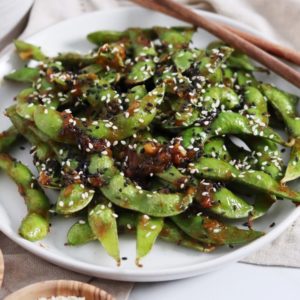 Garlic Edamame
This spicy snack is so flavorful and made with ingredients you probably already have in your pantry. Trust me, make them once, and you'll be making them again and again! You can easily substitute green beans or broccoli for the soy bean edamame. The pod of the edamame is not edible, you only eat the beans inside the pod. To eat edamame, place one edamame pod in your mouth, slide out the edamame beans with your teeth, and discard the pods.
Instructions
If frozen, place edamame in a microwave-safe bowl and heat edamame for 2-3 minutes, or until defrosted. Or blanch in boiling water for just a minute.

Continue to gently boil until sauce is reduced by half, about 5 to 6 minutes.

Add the butter, oil, garlic and ginger and sauté for 30 to 60 seconds.

Add edamame and toss to evenly coat.

Add sauce to the edamame, toss and cook for an additional 2-3 minutes, or until sauce is slightly thickened and edamame is heated through.